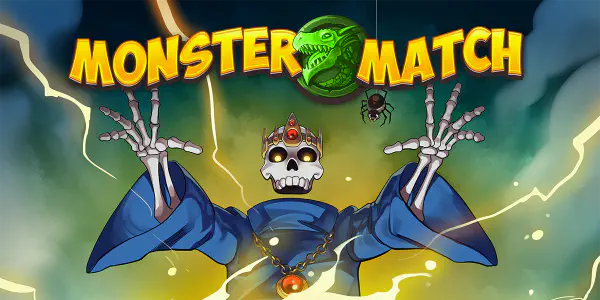 Monster Match
Defend your realm from trespassing heroes by summoning monsters in this match-3 puzzle game!
In this fast-paced, action puzzle game, you will need to defend your home against a band of heroes intent on ending your un-life and taking your treasure.
As heroes assault your domain, you will need to combine essence in order to summon monsters for defense.
Match 3 of the same type of monster on the grid to gain some essence. Acquire enough of the same essence to summon that monster.
Your monsters will fight against the heroes, stalling their advance and keeping them from reaching your inner sanctum.