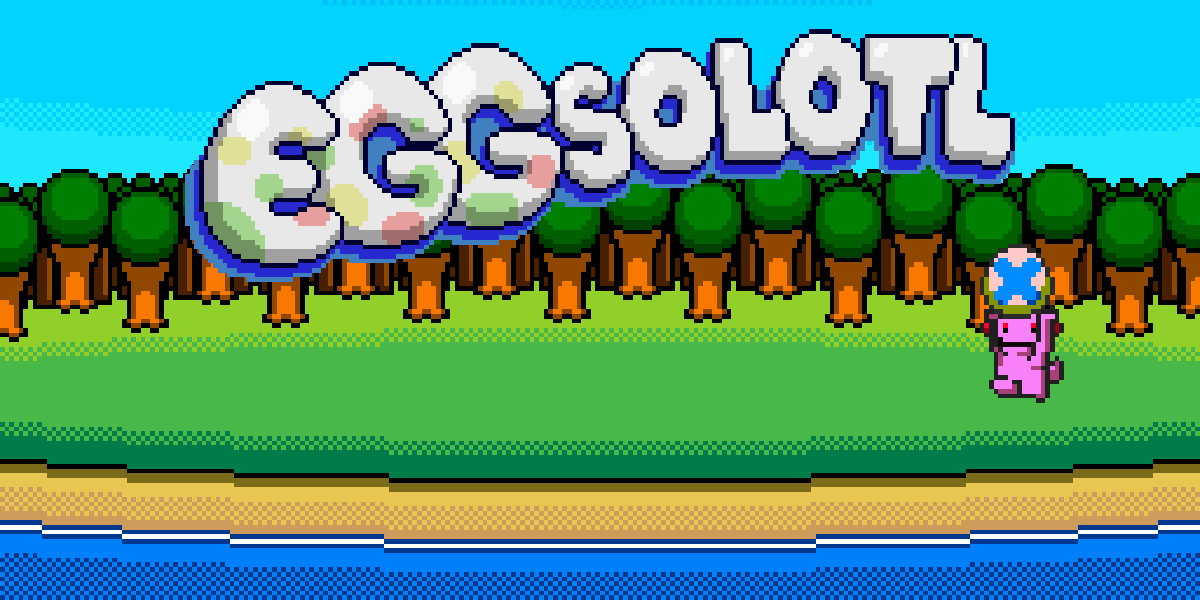 Eggsolotl
Kick, lift, and throw eggs to match them up and hatch baby Axolotls before time runs out!
You are an Axolotl! Your eggs have been whisked away by a freak storm and are now raining from the sky!
Catch, kick, pickup, and throw them to group them by color and help them to hatch before time runs out!
Don't let them stack too high or they will be stolen by birds!
Inspired by the NES classic game Wario's Woods, but with a few differences.
Line up 3 or more of the same color/symbol egg to hatch them
Matches count horizontally, vertically, and diagonally - and YES carried eggs can match!
Birds will take eggs from the highest row!
This game was originally made for NewGrounds 2021 Game Jam where the Theme was "Eggs" - it was then expanded on with more content and gameplay fixes!