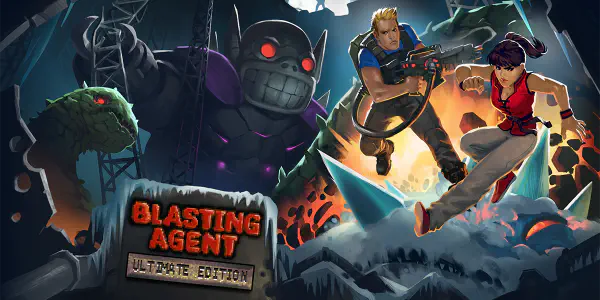 Blasting Agent: Ultimate Edition
The definitive version of the classic, pixel jump-and-shoot Adventure on PC, PSN, Wii U, & 3DS!
Trouble in Antarctica!
The Black Hand of Fate, an international terrorist group, has constructed a secret base within the heart of a Volcano, and have built a massive army of bio-engineered soldiers and genetic monsters to take over the world! You are the only one that can put a stop to their dastardly plans. You are the Blasting Agent!
About
Originally released in as a Flash game, the original Blasting Agent was one of the first games made with the first version of Flixel - an ActionScript 3 game framework. It was was praised by fans and won 3rd place in Newground's Flixel February contest in .
Now, the game has been converted over to HaxeFlixel, a cross-platform, open source, free game development framework, retouched, tweaked, and cleaned up to create the definitive version of this classic game.