NEW GAME: Bring It On!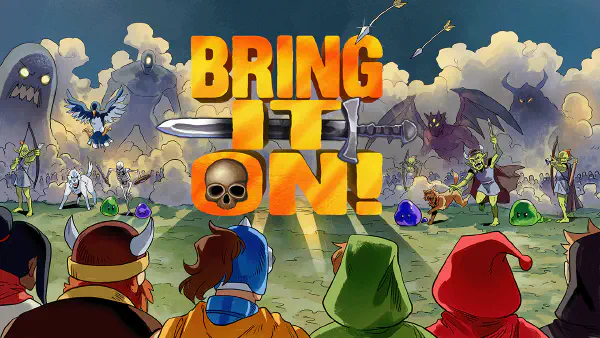 We released a new game!
Bring It On! is a single-player auto-attacking 'monster'-hell shoot-em-up survival game. Take on MASSIVE hordes of monsters across several locations, earning experience points to level up and acquire new weapons and items. Can you survive long enough to bring out the Mid-boss and Boss of each area? Can you find and recruit all of the other fighters scattered across the land to your cause?
Pick it up today in Early Access and help support the game's development on Itch.io!